Donations
Abusers have total control over the family finances. Fortunately, so do you.
Safe Haven Shelter accepts donations in many forms – from cash to new women's clothing, from unused household items to office supplies. These donations assist the women while in shelter and as women depart and find stable housing they may take these important items with them as they start their new lives.
Cash Donations
Your dollar goes even further with a cash donation due to the nature of our vendor relationships and bulk quantity purchasing. Click below to donate online today.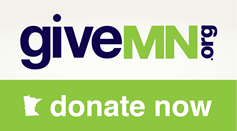 Cell Phone Donations

Do you have an old cell phone that you're not using? Don't throw it away – donate it to Safe Haven! With your old cell phone, a battered woman can use this phone to call 911 in an emergency. In addition, as part of our recycling program, old cell phones can generate income to further assist the women and children. Drop offs can be made at Safe Haven Resource Center, 414 W. 1st Street, downtown Duluth.
Goods Donations
If you prefer to donate items or goods, please view our donations policy or give us a call at 218-728-6481 to verify our current needs.